Everybody likes getting something for nothing! Download our free FCA regulatory business plan template today…
What is A Regulatory Business Plan?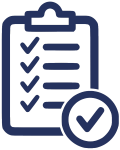 When carrying out a regulated activity, a firm needs to be authorised by the Financial Conduct Authority (FCA). For certain firms, the FCA authorisation application must be supported by a regulatory business plan. This document must be submitted alongside the application. The aim of the plan is to demonstrate that the firm has the adequate and appropriate resources and controls in place to comply with the relevant rules.
Business Plan Features
Free download

Fully customisable

Easy to use Word format

Developed by experts

Used by hundreds of firms

Supplements FCA application

Saves time & resources
Download Our Free FCA Regulatory Business Plan Template
We can't fill in the business plan for you. However, we can provide a user-friendly template with the essential headings and sections to accelerate your FCA authorisation application. Our business plan template has already been used by hundreds of firms to support their application.
The template is in a Word format and is fully customisable, including being ready to corporate brand. You can add extra sections and information to the plan to ensure that it is suitable for your business type and industry.
FCA Policy Templates
If you are completing your FCA application and need to draft the many mandatory policies and documents required to comply, Know Your Compliance Limited can help! Over 6000 organisations use our documents to support their compliance.
FCA Templates & Manuals
Free Business Plan Download
Click the button below to download your free copy of our free FCA regulatory business plan template to supplement your authorisation application.
Download Business Plan
What do the FCA say about the Business Plan?
In the guidance notes that accompany full permission applications, the Financial Conduct Authority request that applicants attach their completed regulatory business plan when submitting their application.
The purpose of this plan is to provide as much information as possible about the company and the activities it wishes to carry on. A business plan should provide in-depth details about the formation, structure, customers, services, products, financials and compliance program.
Whilst there is no set format for the regulatory business plan, the FCA have published a basic sample plan to guide applicants on the main criteria to be included.
Policies and templates you may be interested in…
Browse Our Document Templates & Toolkits
We provide hundreds of regulatory policies, templates, checklists, manuals, toolkits and training packages. In addition to our FCA expertise, we also specialise in compliance documents for the GDPR, AML, Complaint Handling, Information Security, Due Diligence and Risk Management.