Introduction
The Consumer Duty ("the Duty") is now in force for all open and existing retail products and services. There are hundreds of pages of rules, guidance and publications to sift through. The Consumer Duty in a Nutshell article summarises this information to help you understand the Duty and your obligations.
This page will aid your understanding what the Duty is, who it applies to and what consumer duty policies and controls you should develop and implement.
Consumer Duty Overview
The Consumer Duty was published by the Financial Conduct Authority (FCA) in 2022. Its aim is to provide retail customers with fairer, more transparent, suitable products and services within the financial retail market. A new Principle for Business focuses on the fair treatment of retail customers as well as product governance and fair value assessments. The 4 main areas of the Duty are:-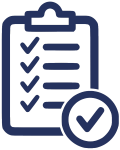 Principle 12 – A firm must act to deliver good outcomes for retail customers.
Conduct rule 6 – You must act to deliver good outcomes for retail customers.
Cross-cutting obligations.
Four consumer outcomes.
The published rules, obligations and guidance for firms when it comes to their retail market business and retail customers can be found in PRIN 2A of the FCA Handbook and final guidance publication FG22/5 which can be downloaded from the FCA's website.
Consumer Duty templates you may be interested in…
Who Does The Consumer Duty Apply To?
You may be wondering "does the Consumer Duty apply to my business?"
The Duty applies in relation to a firms' retail market business. It is also relevant where the firm communicates or approves financial promotions which are addressed to, or disseminated in such a way that they are likely to be received by, a retail customer. The Principle 12 and PRIN 2A obligations applied to new and existing products or services that were open to sale or renewal from July 31st 2023. Where applicable, the rules will apply to closed products from July 31st 2024.
The Duty applies across the whole distribution chain. From product and service origination and design, through to distribution and post-sale activities. The 'distribution chain' references all firms involved in the manufacture, provision, sale and ongoing administration and management of a product or service to the end retail customer.
Consumer Duty Rules and Outcomes
Four Consumer Outcomes
Each outcome defines rules that a firm must comply with to ensure that good consumer outcomes are achieved. The consumer outcomes have been described by the FCA as "a suite of rules and guidance setting more detailed expectations for firm conduct in four areas that represent key elements of the firm-consumer relationship".
The governance of products and services
Price and value
Consumer understanding
Consumer support
Cross-Cutting Rules
The cross-cutting obligations are three overarching statements that define how firms can meet, embed and understand Principle 12 and the PRIN 2A rules. They set the behaviour firms should take to ensure that retail customers receive good outcomes and are treated fairly.
Act in good faith towards retail customers
Avoid causing foreseeable harm to retail customers
Enable and support retail customers to pursue their financial objectives
Interactions Between Principle 12, The Outcomes and Rules
The FCA Principle 12, the cross-cutting obligations and four consumer outcomes come together to form the foundation of the Duty. In the Handbook, the FCA provide guidance for how the three components of the Duty interact with each other.
The cross-cutting obligations define how firms should act to deliver good outcomes for retail customers.
The cross-cutting obligations exhaust what is required under Principle 12.
The outcomes rules help to define what is required by Principle 12 and the cross-cutting obligations, but do not exhaust those rules.
Consumer Duty Policies and Templates
Know Your Compliance Limited have been providing regulatory compliance templates for over 10 years. We are an industry leader in regulatory policy development and one of the first businesses to develop compliant FCA policies and controls. We have created easy to use, customisable Consumer Duty templates so that you can spend your time doing what you do best.
Whether you are looking for a standard Consumer Duty Policy template or to purchase a complete Outcome Monitoring Framework set, we have you covered.
View our Consumer Duty Templates...